Tools we can't buy:
Knowledge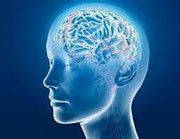 Certain clients are interested only in tools we used during inspection. If tools are the only thing required to do a house inspection, then we would be running a inspection tools rental company, as you can do it yourself. 
There are other inspection companies which proud of latest state of the art tools used during inspection and marketing their business with focus on inspection tools. 
House inspection report is still called "builder"s report, which is experiences based. Should i ever inspect a house for my self, I would not use any tool, because I rather believe my eye rather than tools. 
Yes, to be a good inspector, tools are important.
But, I can not be a good inspector by only having good tools.
Observation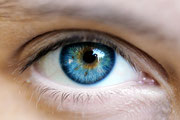 I haven't found any way so I can do a desktop inspection. So, I need to be face to face with the subject property. 
I don't like judge any house without physically seeing it, even sometimes we do judge that way, but I'm not responsible for what I said at all.
So if you ask me on the phone that whether you can buy a certain house, you probably can not get any clear answer from me. You can show me photos taken by real estate agents, but that does not help.
Lot of client want us to judge reports done by other inspectors. In many cases, due to language limitation, clients are simply not able to interpret the report. I can not judge other's report without seeing the property. 
So seeing is believing!
Tools we bought:
Moisture meters: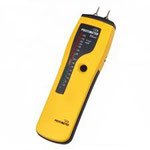 Resistance meter
One of those everyday tools we used. We always use it in combination with another one or two moisture meters to minimise false readings. 
Although this perticular model can perform limited invasive testing by pining some tiny holes on interior lining surfaces, we try to avoid using this invasive function or use only in hidden area.
It's invasive function can only measure moisture content a few millimeter deep from subject surface, so it's invasive testing result may not be as accurate as using probes (not used for prepurchase inspection due to its distructive nature).
This is the only moisture meter we have which can provide moisture percentage - % for building materials.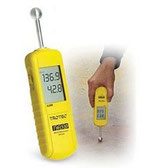 Capacitance meter - 1
The mostly used moisture meter. 
Values showing are indicative and have nothing to do with moisture percentage.
Its value must be compared with a reference point value which is located in areas with little or no change of moisture ingress.
We have seen some inspection reports done by other peope using this type of moisture meter and showing percentage value of moisture content - this simply not possible.

Capacitance meter - 2
A handy moisture meter which used to trace moisture flow or source without damaing wall lining surface. 
Its advantage is we can drag it along the entire surface of a subject lining without living any mark on the wall surface. 
But it has got the same limitations as other capacitance meters got. 
Humidity meters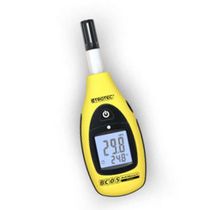 Trotec BC05 Basic Thermo Hygrometer
It always handy to record relative humidity and temperature during a perticular inspection. 
It is a little handy tool to give clients some visual impect regarding humidity differences between different living areas e.g. upstairs living area vs. do up from a subfloor area.
Infra-red camera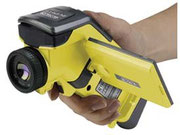 Ocassionally usefull, but only ocassionally!!!
I should put this imfrared camera on no.1 place based on its cost, but I rather put it here according to its usefulness. I can not charge extra money because I got it, as I hardly found its cost actually brings value to our clients.
When you see I'm using it, bear in mind:
I do not charge for using it;
I do not only use it;
I do not do any "thermal report";
It does not see what behind the wall;
It does not see moisture, but only surface temperature;
Temperature differences can not always be translated into moisture differences, and aften can not;
Digital level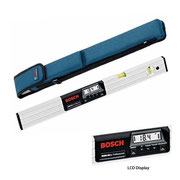 Bosch DMN60L 600mm Digital Level
When I say "roof pitch is too low" or "wall is not plumb", I want it to be digitally proofed.
Some times even 0.1 degree is very critical, e.g. if a roof pitch is 3', then tripzoidol profiled longrun iron can be used. If a roof pitch is 2.9', then only membrane roof is code complied. 
Ladders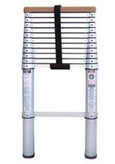 Up to 3.85m high (maximum height required by NZS 4306 is 3.6m)
That is the tallest latter we can use to conduct a pre-purchase inspection under our insurance policy. 
It to be noted that: we are not roofers, we are not allowed to walk on top of roof during pre-purchase inspections. If you are very perticular about roofs, think about finding a roofer rather than a house inspector. 
Screw driver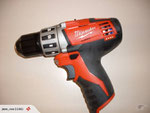 12V cordless screw driver
A handy tool for accessing hot water cylinder cabinet which is securely screwed.
Very often we use it to open a locked subfloor access door as agents do not normally hold keys for foundation area. 
Photo cameras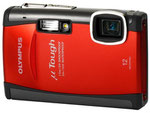 We take a lot of photos for each inspection.
We take photos in all weather conditions. 
We try to describe every single issue with a photo in assistance, not because our language is not enough. We try to make our report easy to read. 
Voice recorder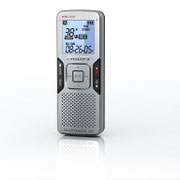 What to do verbal inspection only? But still keep some records? We have a sound recorder with us. Should you require our conversation to be recorded, just ask us to switch it on before our conversation. 
Torch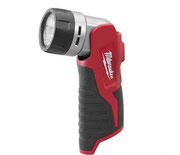 A best cost vs. useage tool.
We use it for every single inspection. Small enough to keep in my porket. Bright enough to see every thing for residential inspection. 
Tape measure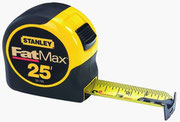 Hardly used for inspection. But often asked by our clients to measure space for furnishing. 
Knife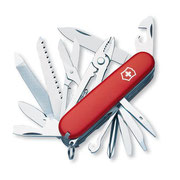 We do not use this tool for interior and cladding inspections. It is handy for testing timber decay during subfloor and foundation inspections.